"A new Design House that has blossomed from the dreams of three dynamic designers"
"TH&TH makes me want to get married again"
"One of the most stylish weddings ever to be seen in Mayfair, with TH&TH bridesmaids all in different shades of blush pink"
"TH&TH's elegant and sophisticated gowns created from super light chiffons and tulles mixed with luxurious laces and soft crepes make for an ethereal wonderland"
Summer Highlights
Escape into a pastel wonderland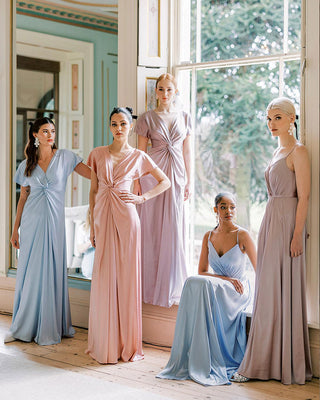 Summer Highlights
Escape into a pastel wonderland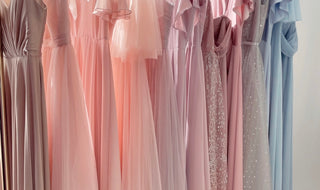 Find A Stockist
Find a TH&TH stockist near you.
The Trousseau Blog
The Trousseau is a place to discover new ideas, the chicest products, the most gorgeous weddings and true love stories that will melt your heart .
The dresses chosen were fabulous! The colour was just as advertised and were all fully lined and of great quality. All of my bridesmaids (a full range of sizes) all felt comfortable on the day.
Holly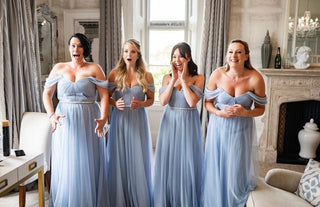 "The quality of the dresses was excellent and the bridesmaids looked STUNNING! What a dream to have found such a lovely, unique brand of dresses."
Alice